Services
Banana Bear Books offers children focused graphic design, art direction, illustration and book packaging services.
Graphic Design
From initial concept drawings to print-ready files and everything in between related to book design process including: cover, jacket and layout design, sketches, story boarding, mock-up art, typography, art direction, style development, character development, art working, illustration, novelty design and formats creation, product design and production specifications, books+ and gift format design, publishing list and brand development, pitch development, card and simple paper engineering, dummy making, proof and plotters checking, project and series management, marketing and promotional material, plush, sound, sound composing, picture research and more!
Art Direction, Style & Character Development
I have worked closely with many artists and illustrators on all kinds of books and always find this the most enjoyable part of the book design process. Especially finding new talent and helping them to develop their characters and style and become successful published illustrators. From initial research, degree shows, meeting with agents to painting with the artist in studio, I really enjoy working closely with new and established illustrators and supporting them throughout the creative design process.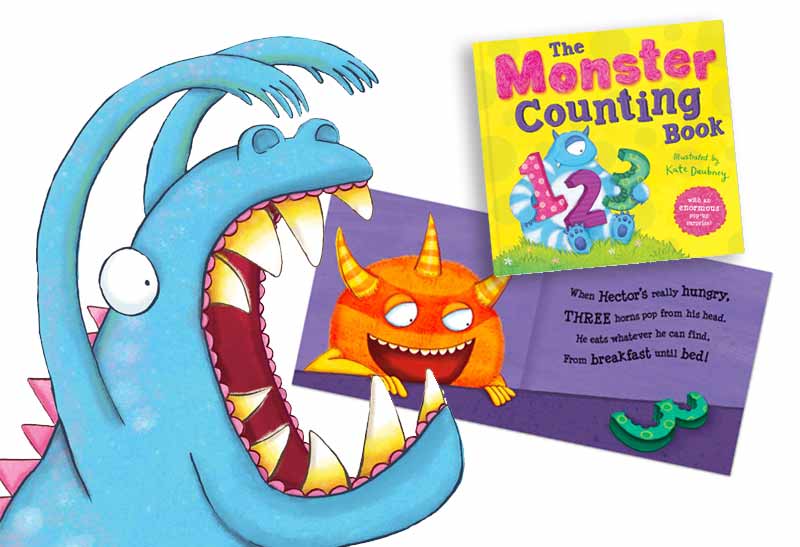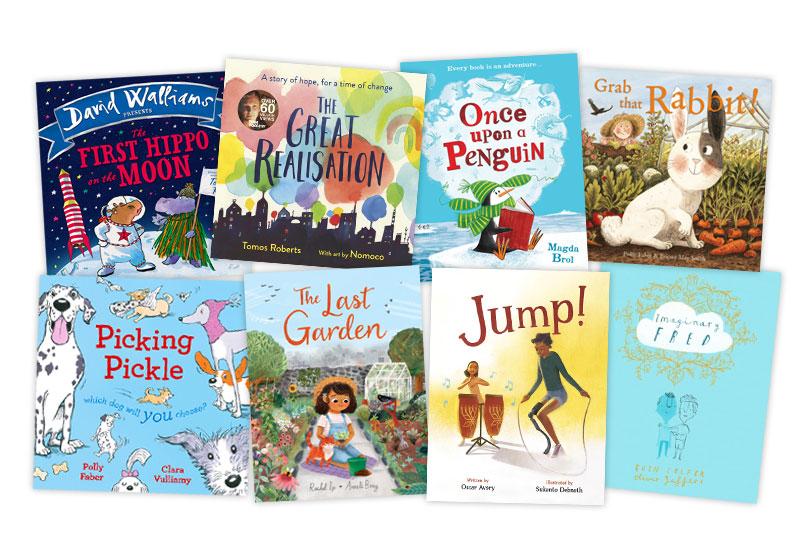 Picture Books
From storyboarding to sketching cover designs, picture books is what I love doing best! Especially working closely with the artist and supporting them throughout the design process to create a wonderful page turner, bursting with colourful illustrations and exiting text compositions. I'm happy to take on full or any part of the project, from initial concept ideas through to fully set up print ready files.
Novelty Design
Specialising in design of a wide variety of novelty formats including: die cut books, sound books, pop-up books, lift-the-flap, mechanical books, wipe-and-clean, book with LED lights, cloth books, touch- and-feel, make-and-do, press out models, craft and many more. It all begins with the idea!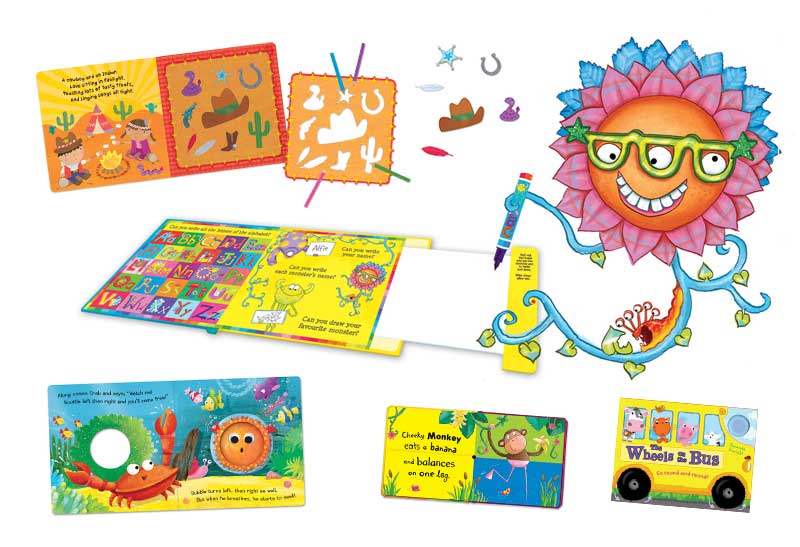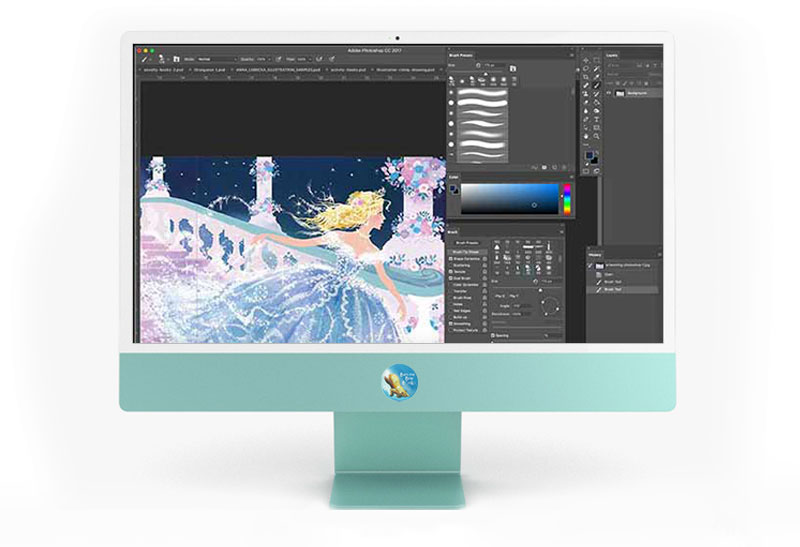 Artworking
Whether its watercolour, acrylic, or digital art, I have had many years experience working in photoshop to tidy up art after scanning, adjusting artwork, fixing colours, typography and inconsistencies, as well as reworking and repackaging existing designs into new formats. Always keen to try and help work some magic with my Wacom pen!
Illustration
I have drawn, painted and now also photoshopped, most of my life. When I was small all I wanted to do was draw and create art. I then went to study fine arts, life drawing, painting, photography, product design and have a degree in Illustration. In my spare time I love sketching, developing new characters and thinking up book ideas. My styles are vaired, I like to experiment with traditional media as well as digital, although my favourite medium is a pencil and drawing line! Whilst designing, I have also applied all my art skills and knowledge when supporting other illustrators throughout the book design process.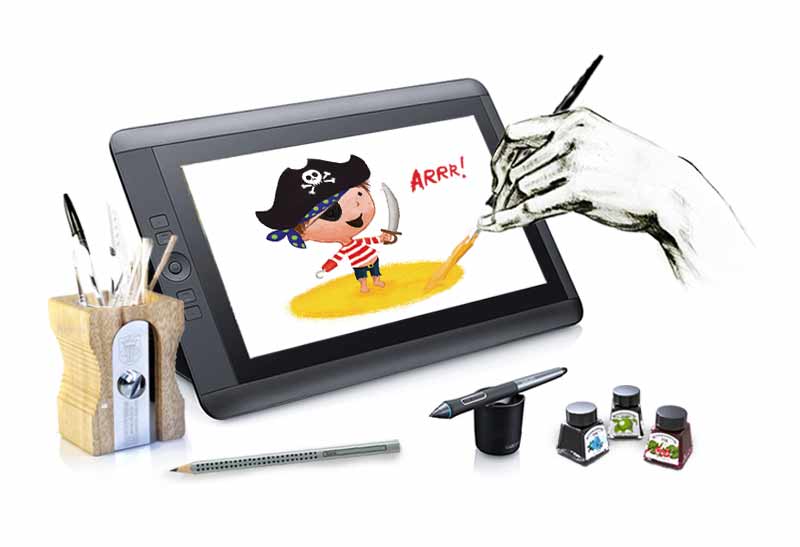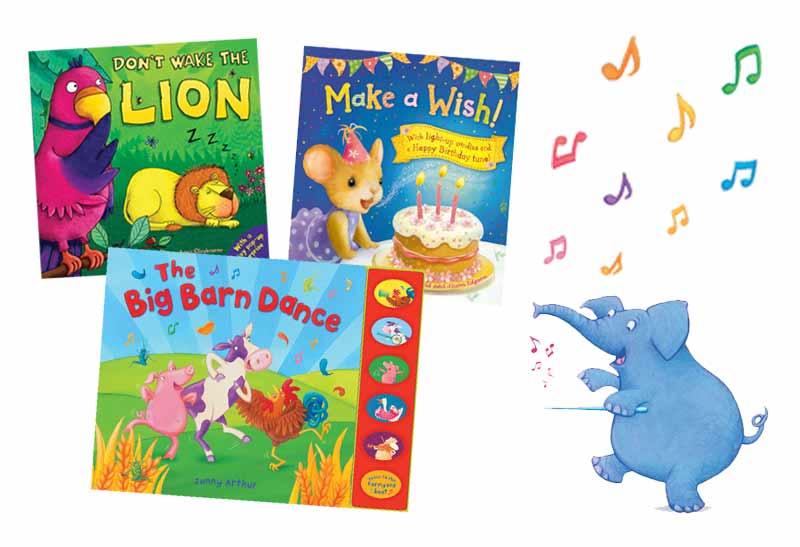 Sound Book Design & Sound Composing
I have worked on many sound books from push button panels to ones with hidden mechanisms, activated by light or page turns. Also sourced and composed many melodies and character sounds, from animal sounds, to funny noises and musical instruments for a variety of book genres. I have even recorded a few fun sounds myself to suit a book project. My favourite so far has been working on a birthday book with a wind activated sound and light mechanism, that allowed the child to blow out the lights (candles) and turn on the Happy Birthday melody.
Basic Paper Engineering
I have worked on many pop-up book projects, with some of the best paper engineers like Martin Taylor, Paul Stickland and Keith Finch. I have a strong understanding of paper and card paper engineering, from file set up to guiding an artist through the process, providing full specs for production and testing printers white dummies, from advances through to press. Have a look in the Novelty part of my Portfolio for examples of pop-up book projects I have been involved in, and couple of pop-ups I managed to design myself.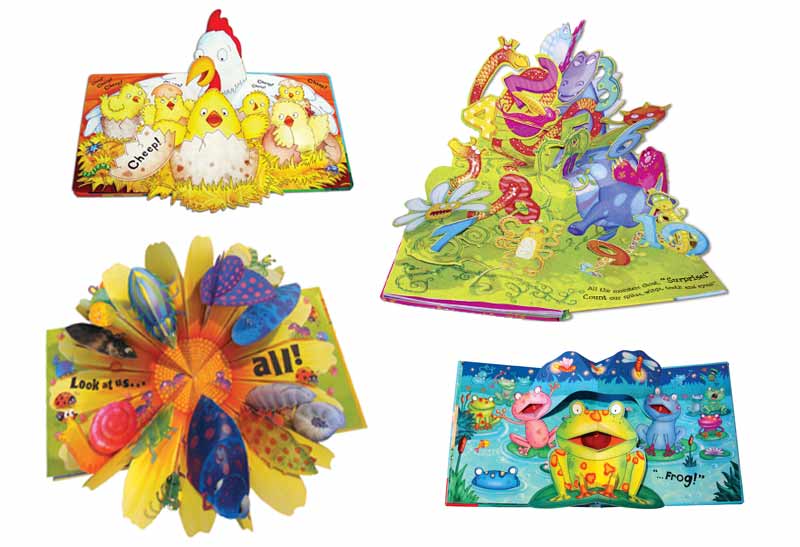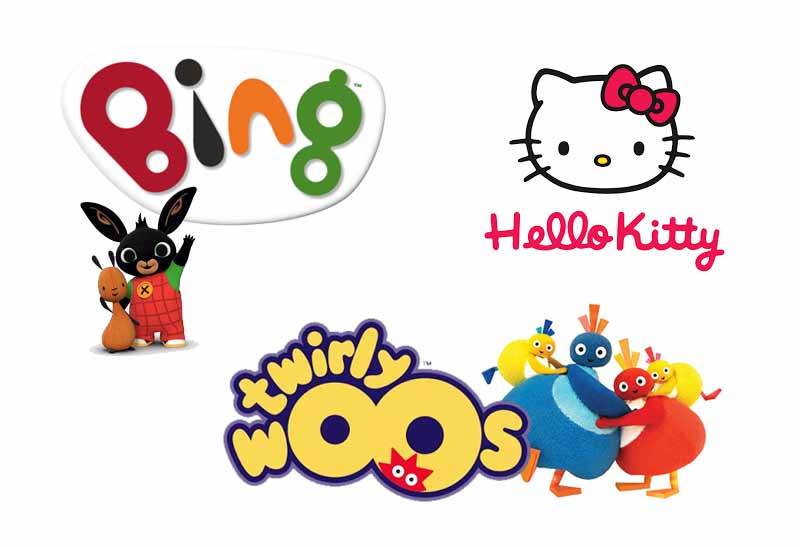 Brand & Pitch Development
I have sound experience with brands and coming up with designs for publishing list, for a large variety of book formats. I have prepared many book designs and promotional material for several winning publishing pitches including the latest pre-school phenomenon from Anne Wood, Twirlywoos, as well as Bing, an Emmy Award winning British CGI-animated children's television series based on the books by Ted Dewan, and everyone's favourite Japanese cat, Hello Kitty!
Gift & Packaging Design
Wide range of novelty and book product packaging including gift boxes, tins, plush, activity, craft, books +, tote bags and more. Designs can range from bespoke to style guided licenced products.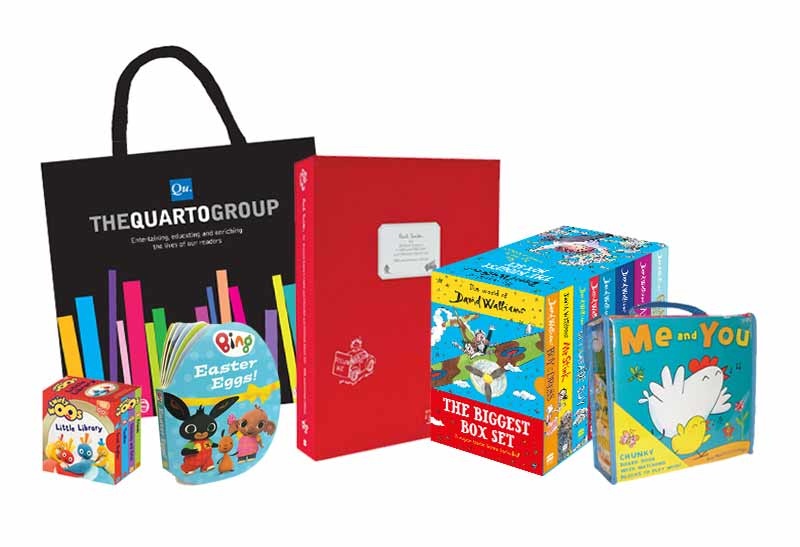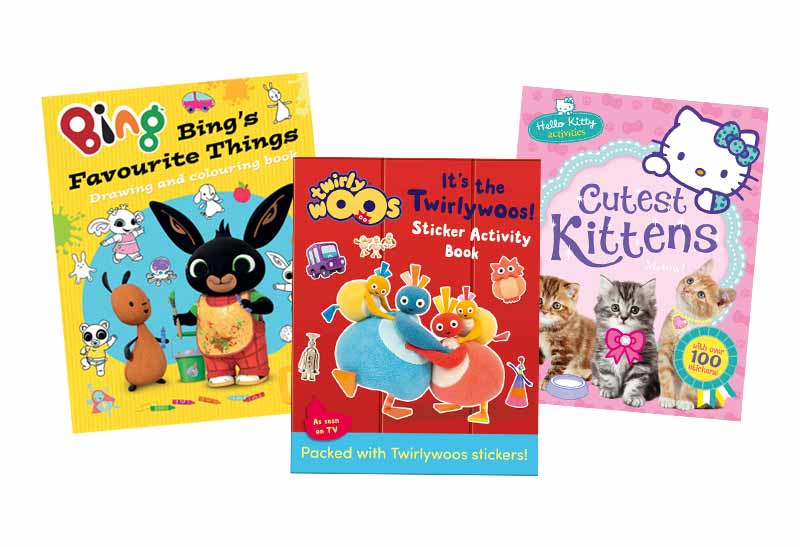 Activity Books
Design of activity books including ones with puzzles, stickers, wipe-clean pens, colouring, books +.
Plush Toy Design
From market research and sourcing fabrics to full design of plush toy specification, including safety and gift tag design. I have had experience designing soft push toys for book gift packages and like to work closely with a production team to manufacture safe and appealing soft toys.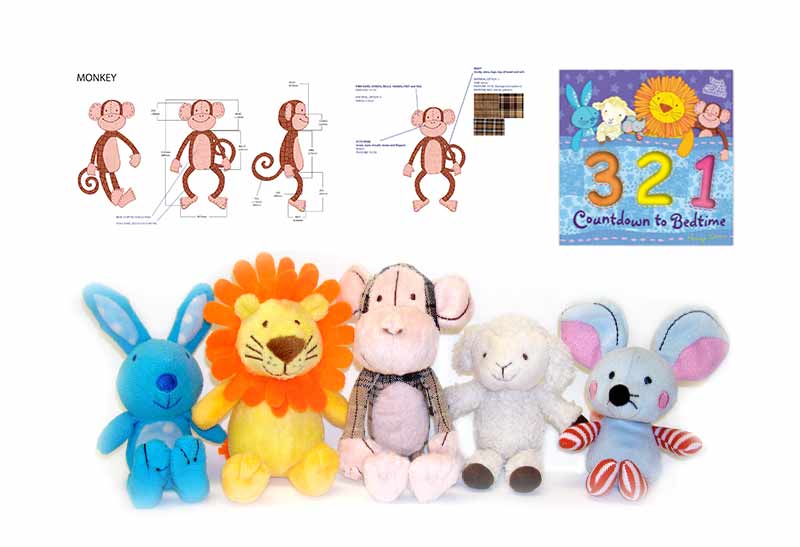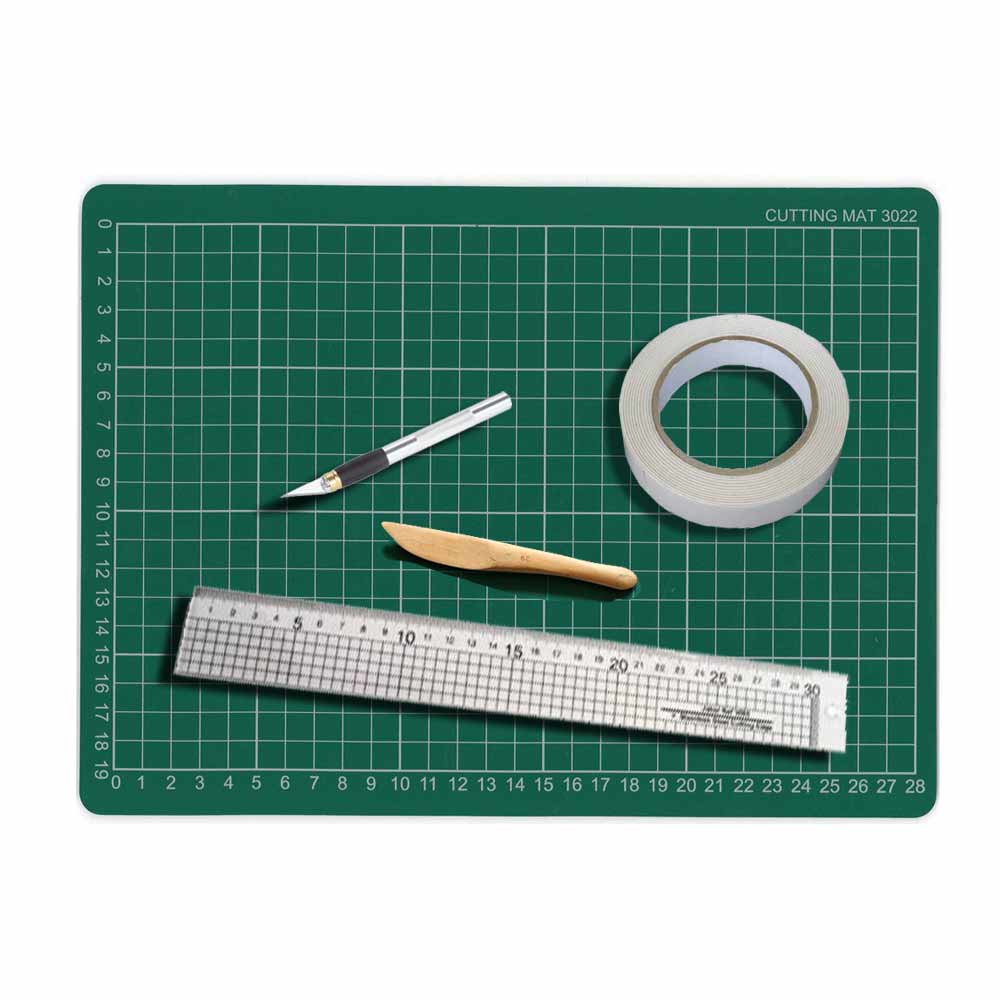 Presentation Material & Dummy Making
From standard hardbacks and paperback to younger board book formats and all sorts of novelty type book formats, I've had lots of practice making them all. I can make and create all sorts of dummies and exciting new formats to sell from or present at book fairs so give me a shout if you have an idea, need one, or simply missed your repro dates and would like to create a dummy of your book.