My Bug Your Bug Augmented Reality
Augmented Reality book project development with Leo Paper Group and Leovation Ltd
This project came about when at the time when Augmented Reality first launched on the market. In 2009, Leo Paper Group brought books to life using Ariux.
 ARIUX™ an amazing augmented reality
ARIUX™  uses "augmented reality,"  which combines print and digital media, to create a multidimensional interactive user experience that is both physical and virtual.  ARIUX can be applied to all kinds of books, educational and entertainment materials and a wide variety of printed products to enrich the physical reality with dimensional digital imagery displayed on a monitor or screen. Featured at the 2009 Frankfurt Book Fair, this technology offered new product opportunities by creating books and products that truly come to life with sound, animation and interaction. All that was required for this technology was a webcam, fitted on most computers these days, and software, which the publisher could choose to supply on a DVD or CD or via a web browser.
Source: http://www.leo.com.hk/news/news-and-events/Leo-brings-books-to-life-using-augmented-reality.html
My journey began from London Caterpillar offices on route to Reading, to the UK office of Leo Paper Group. We met with the production team and developers from Leovation, discussing ideas for the book concept and AR technology built around it. The chosen book for project development was Big Bug, Small Bug, a cool pop-up book  illustrated and paper engineered by Paul Stickland, I helped to design for Caterpillar Books. We began by developing some 3D Bugs and whilst I designed the book concept. On every spread, a hidden target incorporated into the book design, would activate when a camera pointed at it bringing to life a full interactive 3D bug on your screen. A menu of options would pop up, a place where you could to design your own bug by changing it's colours, adding spots, changing pattern to stars. This book package taught early concepts like counting, colours and patterns offering educational play and customisation which the child could save, share or print.
As fun as this technology was to create into this exciting new digital book product, developing the software and 3D animated rendered bugs was also a costly one, not offering high enough returns on book sales for some publishers.  The complicated use of web cams and built in cameras on laptops did not make it practical set up to interact with a book.
Today the handheld display AR promises to be the first commercial success for AR technologies. The portable nature of smart phones and tablets, has allowed the digital world of e-books, book apps, games like PokemonGo and other digital interactive portals like Virtual Reality headsets make the digital future of publishing even more exciting!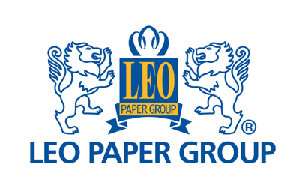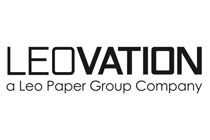 Services
Augmented Reality Development
Cover Design
Layout Design
AR Novelty Book Design
Project Management
Product Specification
In collaboration with:
Caterpillar Books
Leo Paper Group
Leovation